Terrazzo Flooring
Terrazzo provides the highest standard in an environmentally sustainable product, with limitless & unique design capabilities using green, recycled materials terrazzo can contribute up to 7 LEED points. Terrazzo is a great flooring option as it is a long lasting flooring option that is durable & low maintenance. Terrazzo is one of the oldest and most decorative type of flooring and was originally invented by the Venetian Construction Workers. It is a composite material, consisting of a binder, which can be cement, polyacrylate or epoxy, into which marble, granite or glass chips are added. At Vadel, we normally break Terrazzo into two different groups terrazzo restoration and terrazzo floor installation on new construction projects
Terrazzo New Construction
---
In a new installation of Terrazzo, we closely work with our clients to find the best colours and designs to suit their space and imagination. Once this is complete, we bring the image to life through placing and finishing the new Terrazzo floor.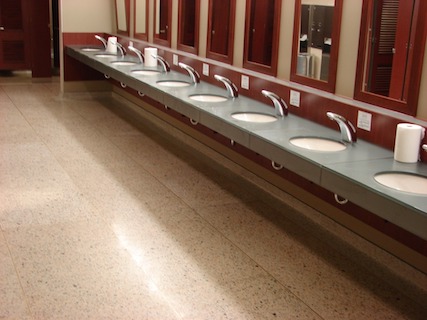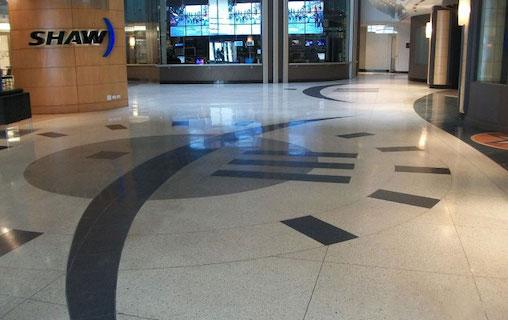 Terrazzo Flooring Restoration
---
Since Terrazzo has been around for hundreds of years, there are existing Terrazzo floors that require restoration, since even though it is considered one of the most durable flooring finishes, it still deteriorates with age. During the restoration, we breathe new life into a existing floor and restore it to how it would of looked when it was a new floor.
Custom Terrazzo Finishes
---
Our Terrazzo products are fully customizable and we have the ability to match other finishes. If you do not see a specific color or pattern please contact us to discuss your vision with one of our Technical Representatives.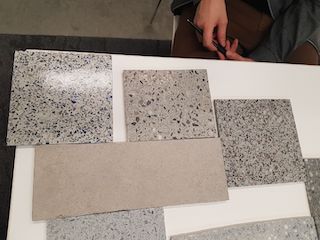 To order a sample simply click on the finishes you are interested in and fill out the form below.